Made in France
Let our French Tanners' know-how
bring your creations to life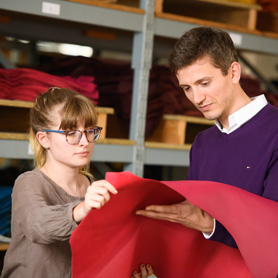 Quality that exceeds your expectations
Thanks to superb production techniques, French Tanners are internationally renowned for their supreme quality, while guaranteeing a safe product for consumers thanks to manufacturing processes in strict accordance with REACH regulations.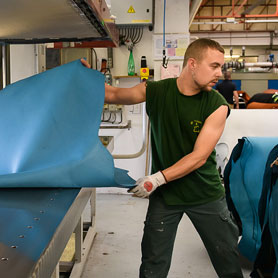 Made in France
Using leather produced in France means offering a product that complies with the latest environmental as well as health and safety standards, ensuring that the men and women within the industry enjoy a safe, healthy working environment in which to produce truly exceptional leathers.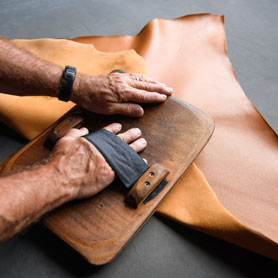 Unrivalled expertise
Bringing together precision born of years of experience with an unrivalled level of technical expertise, the excellence of French Tanners is the result of constant research and development that drive creative advancements in the material.  
A unique production
From the most classic of leathers to the very latest technical developments, the sheer diversity of products offered by French Tanners seamlessly responds to your needs, allowing you to create products that exceed your expectations.
Quality • Creativity • Sustainability
French tanners' commitment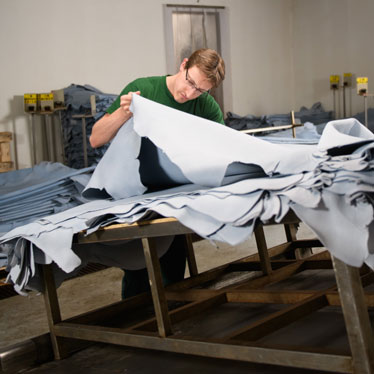 Quality
Quality requires time and experience. That's why French leather is manufactured according to the highest professional and industry standards.
Creativity
A unique source of inspiration, with over 200 samples available : Enjoy imagination of French Tanners.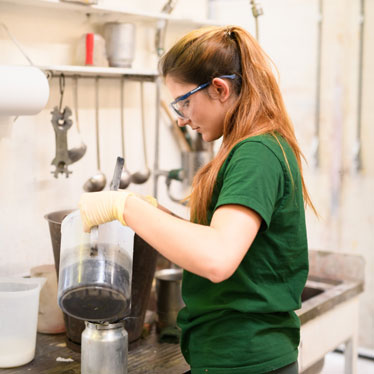 Sustainability
Naturally sustainable, leather comes from the transformation of what was originally a waste product into a valuable, durable material, while respecting strict environmental standards.
Unite • Support • Promote
A platform created by the Fédération Française de la Tannerie Mégisserie – French Tanners Federation -
to bring a new visibility to our members
The Fédération Française de la Tannerie Mégisserie is composed of sixty companies, including 45 industrial companies, with a workforce of 1,800 people and an annual turnover of more than €400 million.